3 Places To Travel With Your Investing Earnings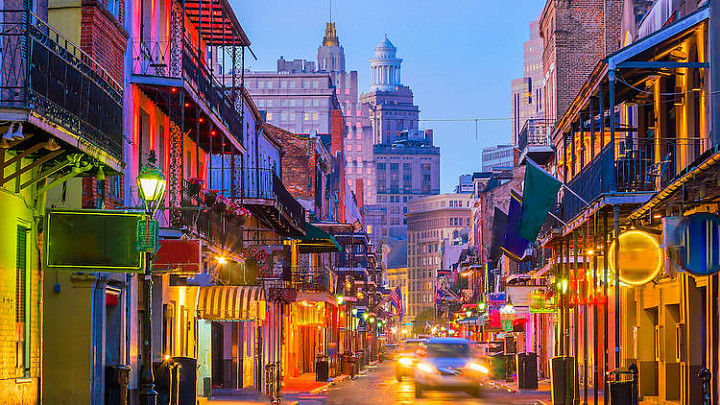 It's been a cooped up couple of years and it's time to get out into the world. You've spent your time investing wisely, earning and bolstering your portfolio. But now you can invest in life itself.
Here are three perfect domestic locations that won't break the bank:
1) New Orleans
Need to blow off some steam? New Orleans is a never ending celebration—of food, of drink, of music, of life. With cheap flights from virtually everywhere connecting the southern city to both coasts and beyond and a strong tourist infrastructure that will get you situated affordably, jumping to The Big Easy for even a weekend is easy as can be.
A mix of historical sites, gorgeous architecture, inspiring music, one-of-a-kind cuisine and, yes, that famous party lifestyle, ensures there's a little something for everyone.
2) Everglades National Park
Close to Miami and the Florida Keys, Everglades National Park rivals its more famous national park counterparts without putting you in icy conditions. If you're looking for an easy nature trip that's close to cushy vacation counterparts, the Everglades are the perfect combination.
Spend the day on gator patrol, spend the night eating Cuban food in Little Havana, Miami. What more could you want?
3) Savannah, Georgia
Not a big city person? Looking for something a little more low key without sacrificing your quality of travel? Look no further than the jewel of the south, Savannah.
A prized piece of history, Savannah is unmatched in its tranquil beauty. An easy trip from Atlanta, Savannah's slower pace makes for an attractive, warmer weather alternative to big city trips. Not to mention Savannah is the perfect place to skip out on big city prices. =