The 3 Biggest Stock Market Crashes in History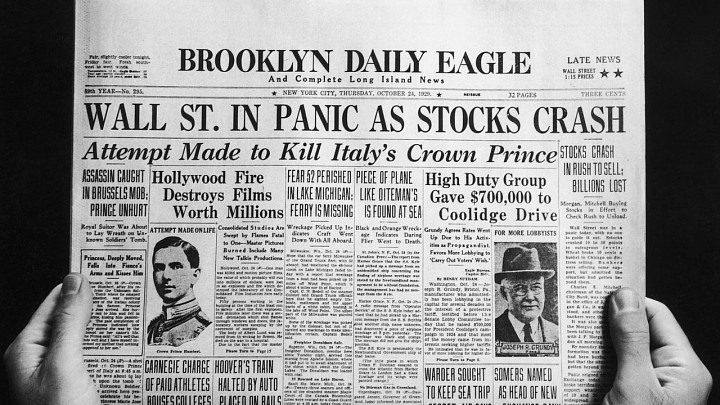 In a world of Bulls vs. Bears and the hottest market in history, it seems every other day comes a new prognostication: the end is nigh.
Of course, no one truly knows when the market will crash, if it will, or how. But here are three of the biggest crashes in history which might provide a little context.
The 1929 Crash
Easily the most infamous and impactful of any stock market crash, many point to this as one of the catalysts of the Great Depression. Few moments can be points to so directly as a game-changer. The DOW was already falling before it accelerated into two massive plunges, now known as Black Monday and Black and Tuesday. So ended the Roaring Twenties.
2) Black Monday, 1987 edition
In 1987, the DOW plunged 22%, the biggest single-day decline in stock market history. The month which followed saw more of a downturn. The culprit? Many things, including trade deficits, computerized trading, and tensions in the middle east. And, of course, panic.
3) Dot-com Bubble of 1999
As tech came more to the forefront of American innovation, the value of internet-based stocks rose dramatically. NASDAQ surged from 1,000 points in '95 to 5,000 in '00. But in early '01, the bubble popped and the index plummeted by almost 77% until it reached a low in 2002.
The good news? The markets always recovered, even when it took a while. The bad news? History is prone to repeat itself.
Is there another crash looming?